More Details...
14th February 2019
Certificate of Merit Award For 60 Years Service to Amateur Radio.
Club News,

From Russell G Crane ZL2AXN OTC # 1000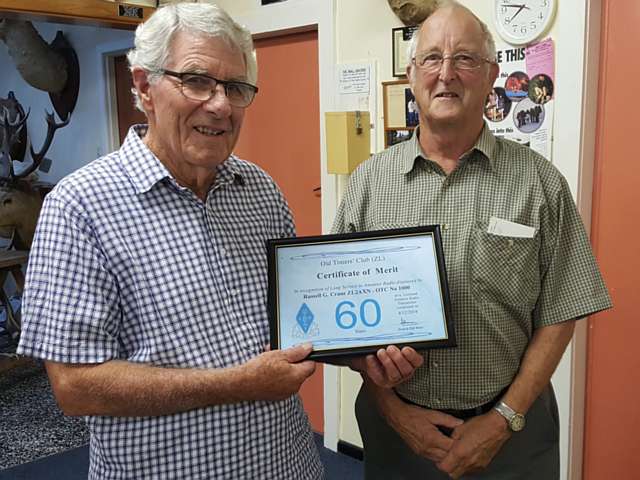 Recently I was awarded a "Certificate of Merit Award" for 60 years, in recognition of long service to Amateur Radio, both at Nationally and Branch 48 level. (A first recorded for a member of Branch 48.)
The Award was presented to me by OTC's Grand Old Man Ivan Horn ZL2ATU at the first meeting for 2019.
In reply I thanked the club for the support given to me over the years. A mentioned of the planning and building of the club room, etc...
I have valued the hobby of Ham radio and desire to continue.
73
Russell Crane ZL2AXN
---